La Liga
Football News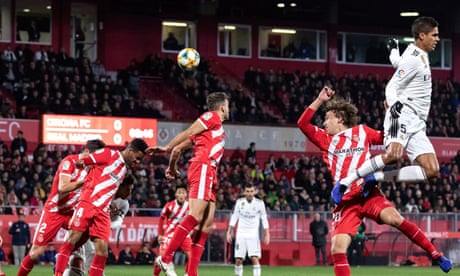 La Liga
Feb 17, 2019
Real Madrid v Girona: La Liga – live!
All the latest from the 11am GMT kick-off at the Bernabéu | or tweet ...
Barcelona
Feb 17, 2019
European roundup: Barcelona edge to win; Pizarro is oldest Bundesliga scorer
Lionel Messi penalty enough for leaders against ValladolidPizarro breaks...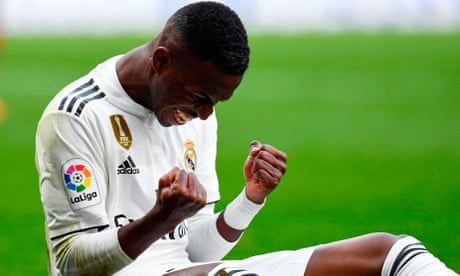 La Liga
Feb 11, 2019
Real Madrid announce their return as Vinicius Junior bites back | Sid Lowe
Madrid's pre-season is over, just in time for Europe. The question now...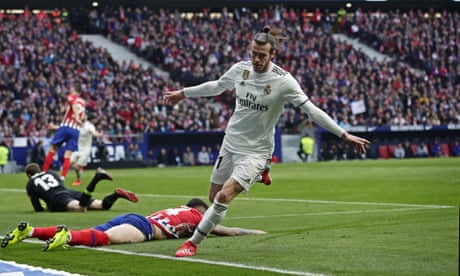 La Liga
Feb 10, 2019
Gareth Bale goal seals victory for Real Madrid over Atlético in derby
There are worse places to bring up your century, but then Gareth Bale has...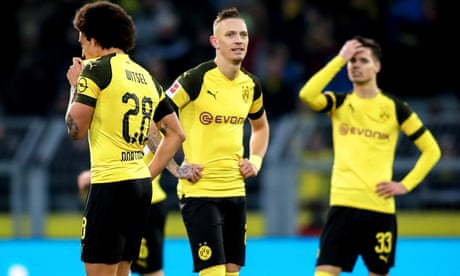 European club football
Feb 10, 2019
European roundup: Dortmund waste three-goal lead, Cavani injured for PSG
Jadon Sancho scores for leaders; Bayern win to close gap at topCavani goes...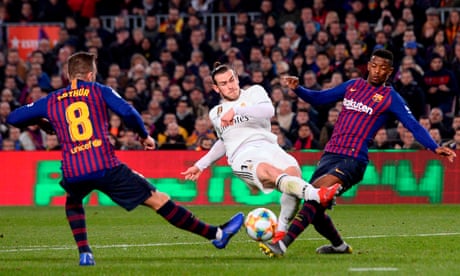 La Liga
Feb 07, 2019
Barcelona 1-1 Real Madrid: Copa del Rey semi-final, first leg – as it happened
Lucas Vázquez and Malcom got the goals as the first leg of the Copa del...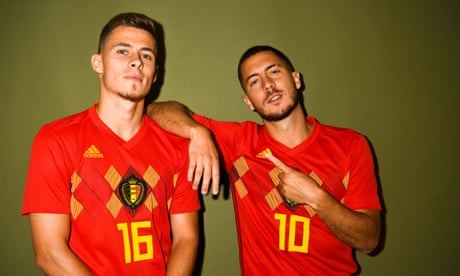 Eden Hazard
Feb 05, 2019
Chelsea should try to sign Thorgan Hazard – especially if Eden leaves
Thorgan Hazard was an inexperienced teenager when he signed for Chelsea in...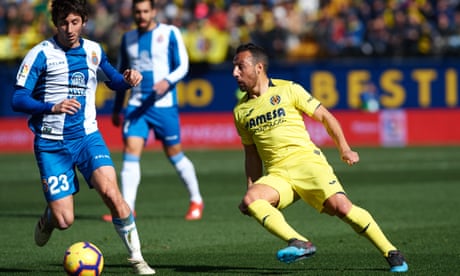 La Liga
Feb 04, 2019
Meet the new Villarreal boss. Same as the old Villarreal boss | Sid Lowe
Slumping in La Liga, Villarreal have attempted to turn back time by...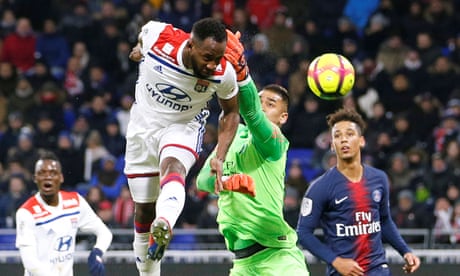 European club football
Feb 04, 2019
PSG suffer first league defeat of season after Lyon produce shock
Dembélé and Fekir goals give Lyon surprise 2-1 victoryReal defeat...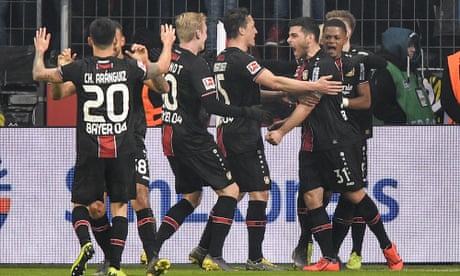 Bundesliga
Feb 03, 2019
European roundup: Bayern stunned by Leverkusen, Messi rescues Barcelona
Leverkusen come from behind to surprise BayernLionel Messi drags Barça...